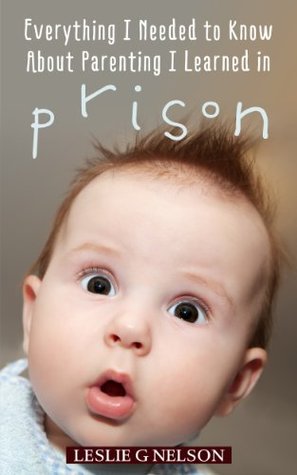 When Leslie Nelson, a naive, small town girl, got a job as a prison guard, her friends called her a female Barney Fife. But that job turned out to be a unique on-the-job training for motherhood. This non-fiction short will take you inside the prison and share tips on how to avoid riots in your own home.
MY REVIEW
Even though I do not have children or am able to I really wanted to read this book. Nowadays it does not matter where you go there are screaming out of control children of all ages. This book had wonderful approaches on how to handle all stages of childhood. I loved the part about the terrible twos, it just makes common sense. There were big portions of the book that reminded me of how children used to be raised and how I was raised. "In
Spanish
they do not have a word for spoiled, just badly raised." She writes in the book about positive attention and how much of a success it is. True. Like she says in the book "we all thrive on a little kindness, attention and sincere flattery".
Every person should have to get this book if they get pregnant. Than use it as a guide.
(Review from LibraryThing)